System Down Time – New customer enrollments suspended 5/27/2022 through 5/30/2022
June 20, 2022
Higher energy prices and high power usage are a poor combination for anyone trying to keep energy costs low. Texans are in for another early heatwave this week. Even ERCOT announced possible record-breaking usage for the state's power grid. High temps usually mean a home's Air Conditioning is churning more frequently and for longer periods of time. Ranchero Power wants to remind customers to keep an eye on power usage this week and to develop good power habits for the warm season ahead.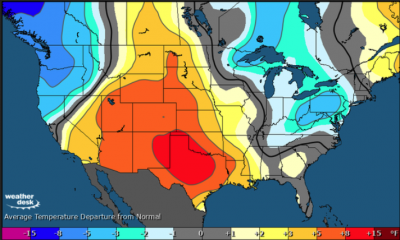 Various forecasts for the region predict
higher-than-normal average temperatures for the week of 6-6-2022
---
TIP: Simply turning the thermostat a few degrees up is one of the easiest ways to help lower electricity costs during the summer months.